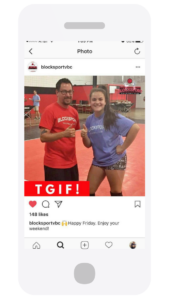 Do you have a great photo of your team that you'd like to share on our web site or social media? Submit it below and we'll take a look.
Be sure to use active email address when submitting. We may follow up with questions or comments.
Let us know how your athlete is succeeding! Let us know what High School team your athlete is on. Maybe they've won a tournament and you want to share their success! Posed, action, candid, serious, silly, group or individual photos are welcome – we only ask that you submit high-quality images that we would be proud to show on our web site. Submit your content and we will share on our site and if applicable on our social media sites!