Learn Higher Level Skills from Collegiate Coaches
Blocksport's Annual College Series will be held in June at our Dallas facility. The camp brings together coaches from academic colleges with student-athletes who aspire to play volleyball collegiately. Open to current 8th, 9th, 10th and 11th graders from all clubs. Space is limited, register today!
Ages 13-18
$100 Per Player, Per Camp
(No Refunds)
9:00am – 4:30pm
(Lunch Break 12:00 – 1:00pm)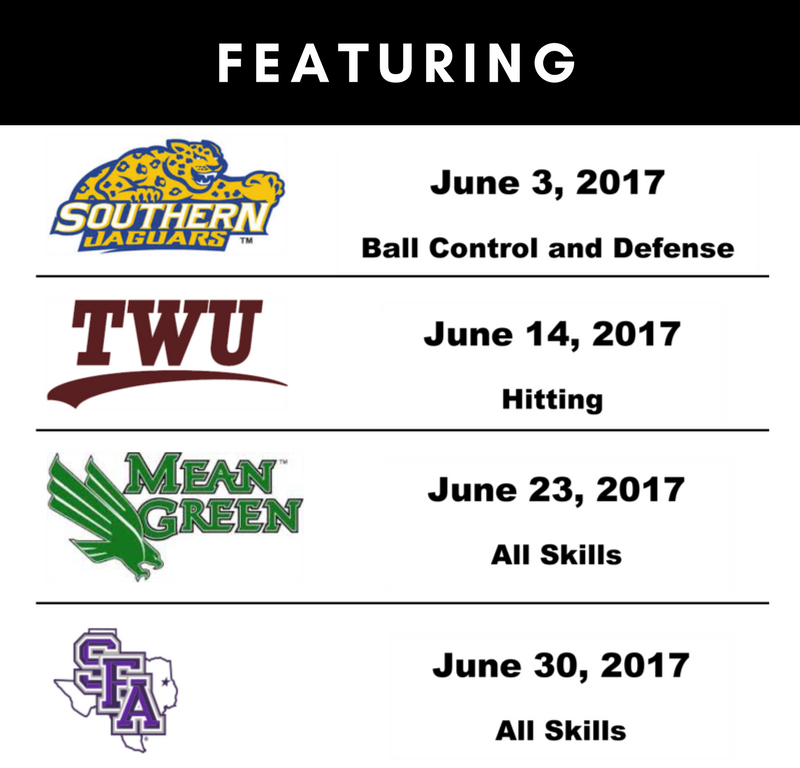 Per NCAA Rules:
All camps are open to any and all entrants (limited only by number, age, grade level and/or gender).