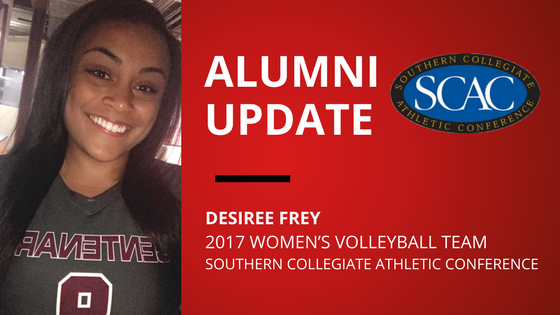 Anyone who has been through the Blocksport doors knows that we train our girls hard and we train them well. We intend for our alumni to be successful in college and beyond. For this reason, we are so proud to announce that our very own Desiree Frey has been selected to play for 2017 All Southern Collegiate Athletic Conference (SCAC) Women's Volleyball Second Team.
Playing for the SCAC is no small fete. To be considered, players are vetted via peer votes. It is imperative to note that coaches could not vote for their own players. This means Desiree's talents were acknowledged by her competitors. What an honor.
Desiree, if you are reading this please know that we are so happy for your success and proud to have you as Blocksport alumni. Keep going forward in your journey!
Learn more about this year's SCAC player and coach honorees.